FRP Wind Driven Turbo Ventilator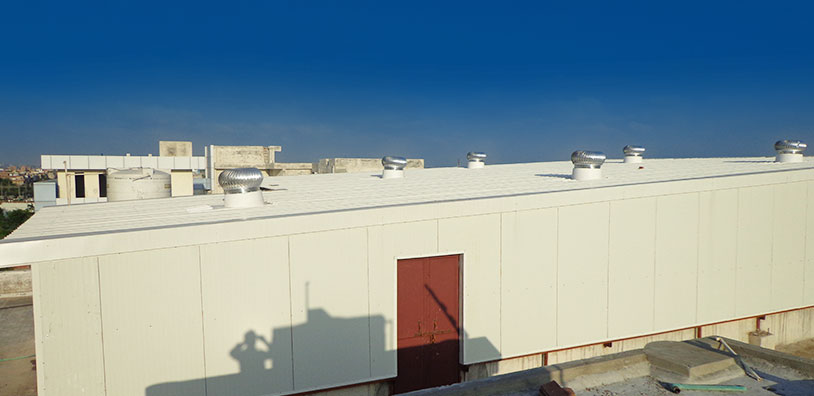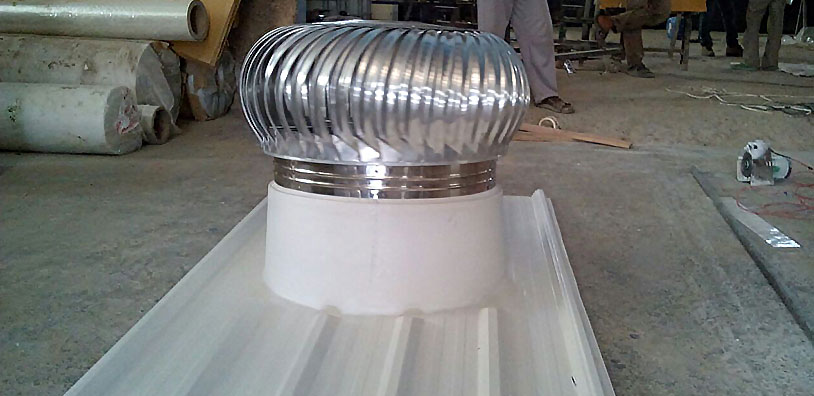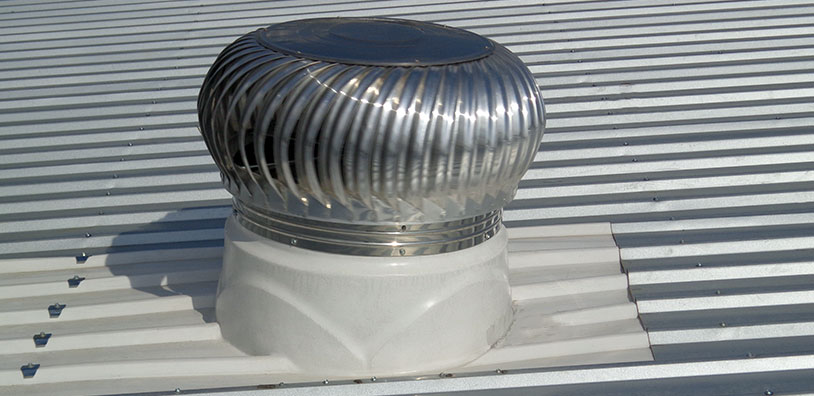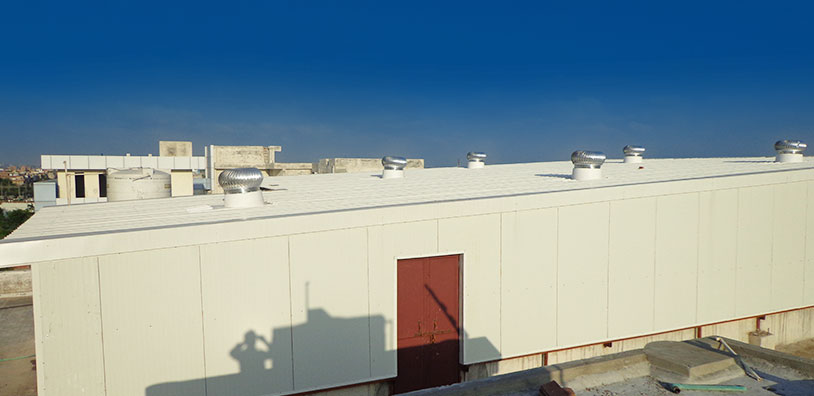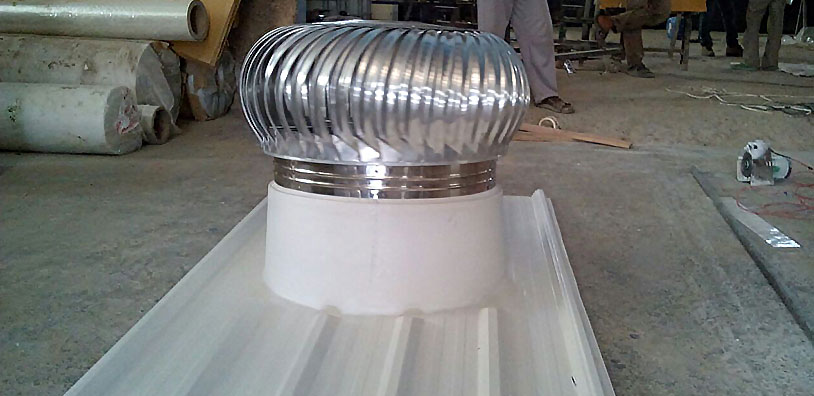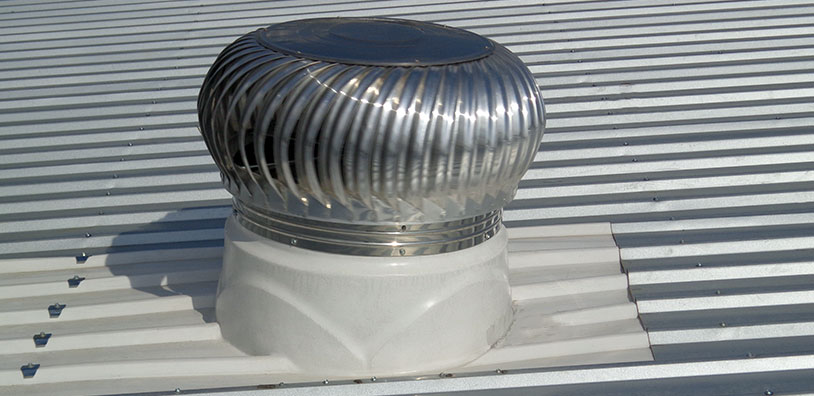 Length:

1.5 Mtr or more

Width:

Matched with any existing or new roofing

Thickness:

2.0 mm or customize as per requirements

Strength:

For FRP Base Plate : High Mehanical Properties
For Polycarbonate Base Plate : Clear Base Plate

Standards:

As per Indian Standard IS : 12866 or Any other International Standard on demand
We are pleased to introduce ourselves as the leading manufactures of Wind Driven Industrial Turbo Ventilator with matching FRP Baseplate, which enables the fixing & installation of turbo ventilator very convenient under various site conditions. Our Turbo Ventilator and the matching FRP base plate is technically designed to suit the various site conditions and provide maximum exhaust and rotation of air continuously, hence virtually providing pleasant and fresh air for healthy work environment. Our turbo ventilator is so designed having the maximum fan blade hence providing optimal exhaust and at the same time is protective towards rain and dust.
WIND DRIVEN INDUSTRIAL TURBO VENTILATORS
With Matching Fiberglass Reinforced Plastic (FRP) Base Plate, ventilation is simply the process of replacing stale, hot air with clean & fresh air hence providing a pleasant working environment.
NOMENCLATURE
Providing & Fixing of "Rooffit" brand an ISO-9001 Certified Company Wind Driven Turbo Ventilators in desired neck size (21″ /24″) with anodized aluminum technically designed fins with stainless steel top plate and bottom fixing rings supported with double ball bearing system mounted on monolithically casted matching profile FRP Base Plate in 2 mm thick aerodynamically designedhood, with special UV stabilized inbuilt colour, gelcoat coating to take extremes of weather/ wind velocity and continuous ventilation complete to the satisfaction of Engineer-In-Charge.
Industrial Roofing
Skylights Buildings
Green Houses
Garages / Porches
Commercial Building
Domes & Canopy for Industrial & Commercial Building
Railways
School
Warehouses
Residential
| S.No. | Description | FRP Sheet | Acrylic Sheet | Plycarbonate Sheet |
| --- | --- | --- | --- | --- |
| 1. | Shatter Resistance | Yes | No | No |
| 2. | Impact Resistance | Very High | Low | Medium |
| 3. | Light Diffusion | Excellent | Glaring | Glaring |
| 4. | Corrosion Resistance | Excellent | Poor | Good |
| 5. | Thermal Insulation | Excellent | Poor | Poor |
| 6. | Maintenance | Free | Frequent Replacement | Periodical Replacement |
| 7. | Weight | Very Light | Light | Light |
| 8. | U/V Anti Aging Film | Yes | No | U/V Optional Anti Aging Film-no |
| 9. | Weather Resistant | Excellent | Very Poor | Medium |
| 10. | Color & Design | Many/Versatile | Very Limited | Very Limited |
| 11. | Life | Min. 10 Years | Not Recommended | 3-4 Years |
| 12. | Cofficient of Expansion & Contraction -vis-à-vis PEB/M.S Structure | Compatible | Very Poor | Not compatible notable warping & deformation after 1-2 years |
| 13. | Tensile Strength | ≥ 1050 kg/cm2 | | < 676 kg/cm2 |
| 14. | Co-efiicient of Thermal Expansion | 0.9-1.8/°C x 10-5 | | 6.7/°C x 10-5 |
| 15. | Fire Performance (Opaque sheets) | Fire Retardant/Optional | Highly Inflammable | Melts like Plastic |


No Electricity
Wind Driven
Maintenance
Free


Easy to
Install


No Ingress of
Rain Water


Noiseless
Installation


Healthy Living
Increase in Productivity
Fits on Any Type
of Roof Surface


Payback Period is
Extremely Low - Good Savings
Fresh Air 24 x 365 Days Continuous Ventilation


Exhaust Stale, Hot, Humid Air & Fumes Nonstop


Environmental
Friendly


Suitable for any Industrial, Godown building