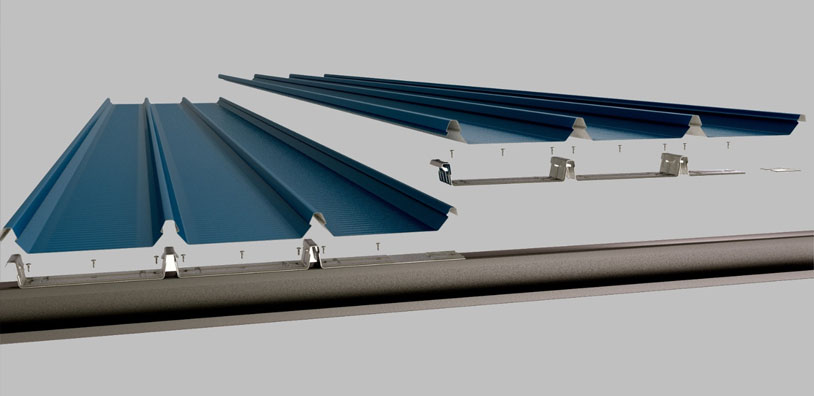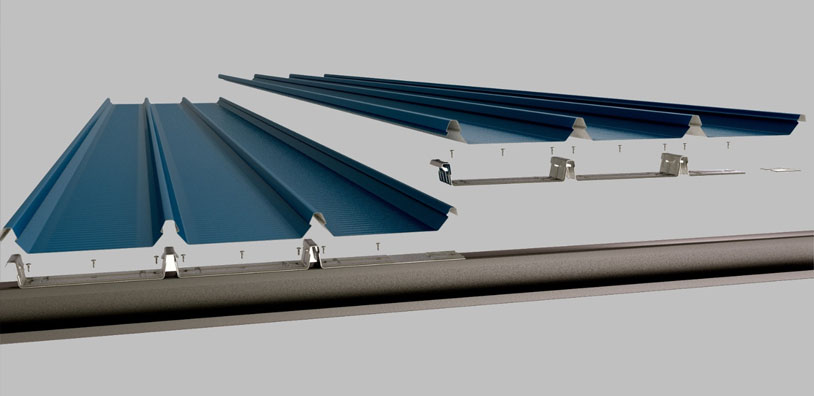 Surface Treatment:

Color Coated

Thickness:

0.50 to 0.70mm

Color:

Any Color

Material:

PPGL

Minimum Roof Slope:

2° but can be used for 1°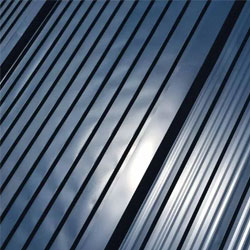 Aluminium Coated Clip Lok Profile Sheet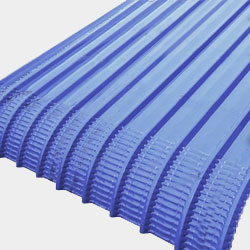 Zinc Alloy Coated Clip Lok Profile Sheet
Clip Lok Profile is a strong, durable, versatile, and long-length roof. It combines the strength of steel with smart fluted pans and a lock-action rib design. Even for roof pitches as low as 20 where no ends laps are used, the interlocking ribs, together with concealed fastening, ensure weather resistance. It is designed particularly for low-pitch roof application. Clip Lok Profile is a screwless roof with unmatched performance.
Clip lock sheets is designed to be fastened to roof purlins or wall girts with fixing clips which are concealed during fixing and do not require any fastening holes through the steel sheets. The double capillary break design of the interlocking mechanism of adjoining sheets ensures the prevention of ingress of rainwater by capillary action. As the side lap contact area of the profile is minimal and is well ventilated, trapped moisture cannot remain and the danger of overlap corrosion is eliminated. From security point of view as fasteners are concealed, roof sheets cannot easily be removed from outside.
Any roofing installation performance and durability is deeply rainwater, the anti capillary groove ensures that water draining through valleys do not creep into the overlap.
Features
Swift installation
Free from rust
Durable in nature
Industrial Roofing
Warehouse
Terrace Coverings
Technical Specifications of Zinc Alloy Coating

Combination
99% Zinc
Material
Galvanised
Coating Mass
Z 120 GSM
Base Metal
High Tensile Steel
Yield Strength
240/550 Mpa
Total Coated Thickness
0.47 mm - 0.60 mm
Technical Specifications of Aluminium Alloy Coating

Combination
55% Alu, 43.5% Zinc a 1.5% Silicon
Material
Gal Calume - ASTMA 792 M
Coating Mass
AZ 150/200


Shatter
Resistance
Light
Weight


Size
Flexibility


Environmental
Friendly
Excellent Light
Diffusion


Corrosion
Resistant


Excellent Weather
Resistance


Fast-to-Install


No Ingress of
Rain Water


Durable & Long
Life