FRP Daylight Panel UV Stablized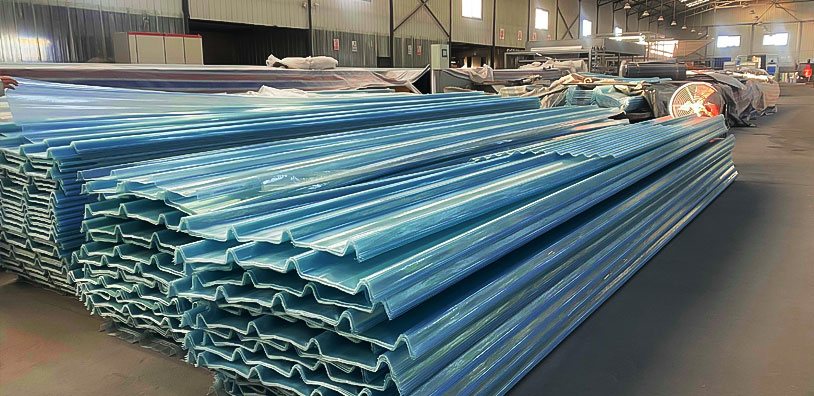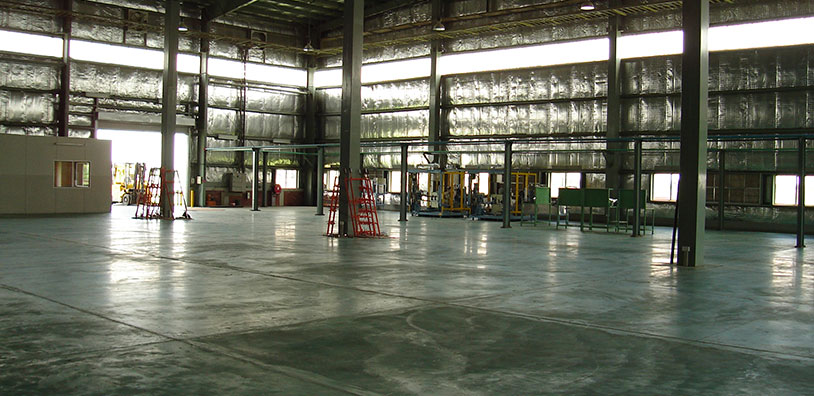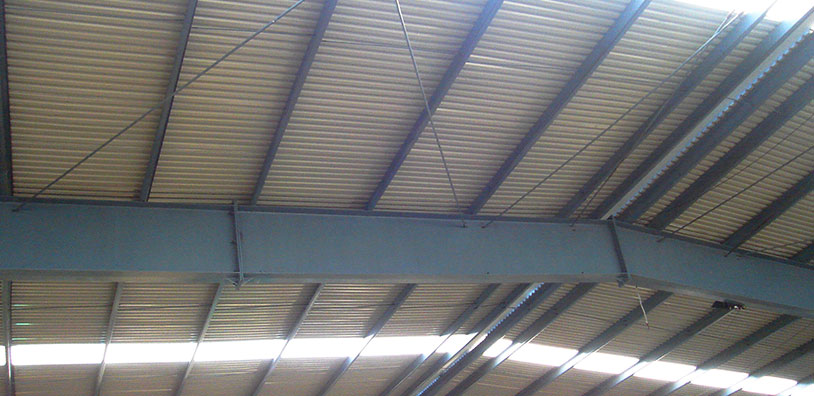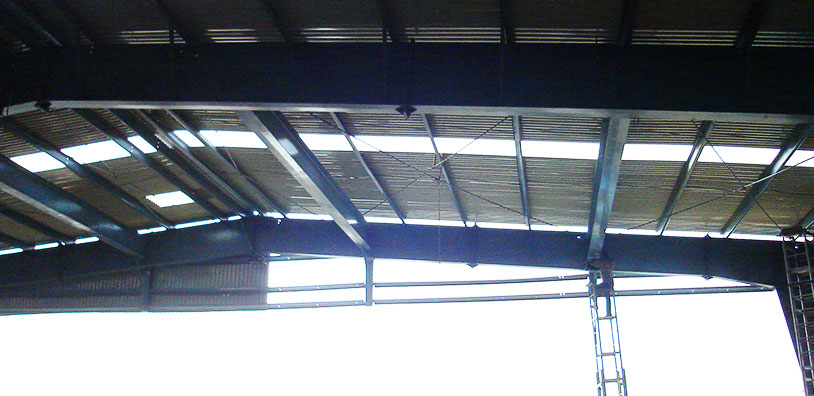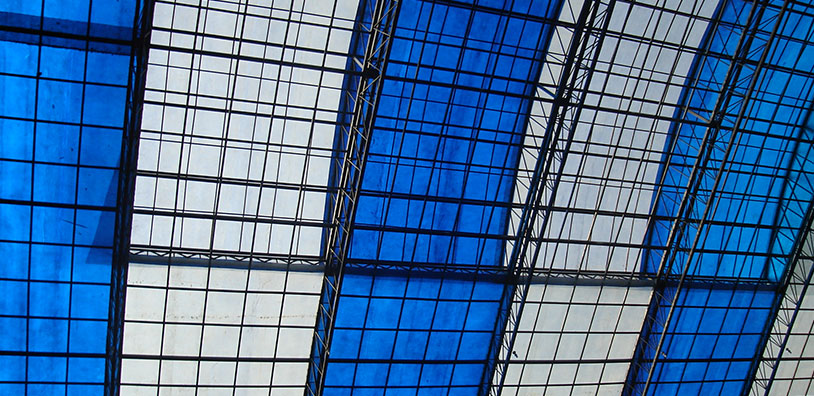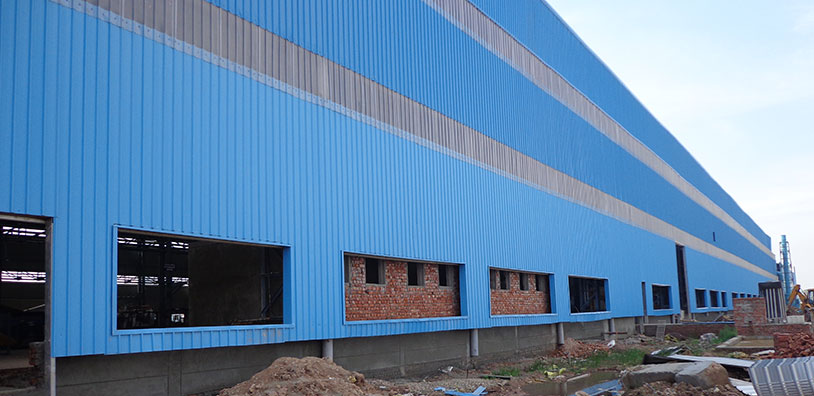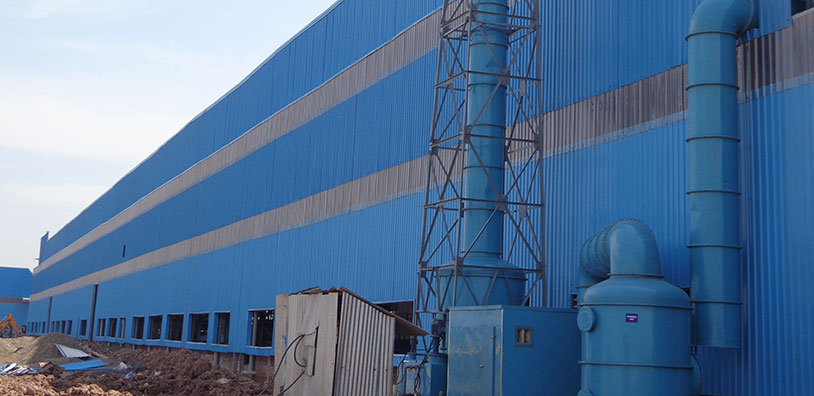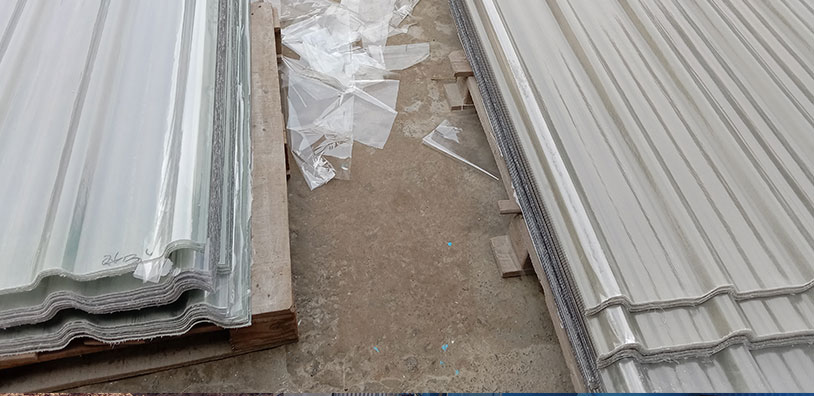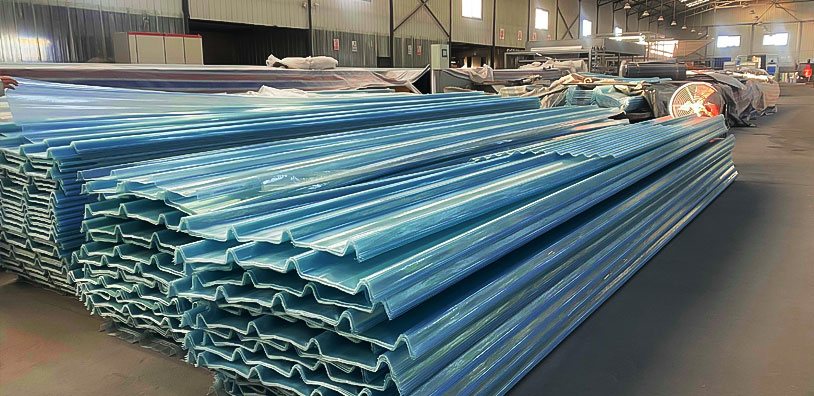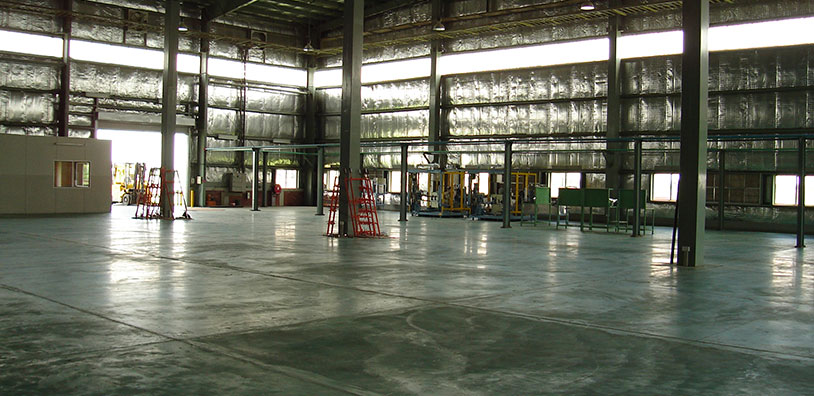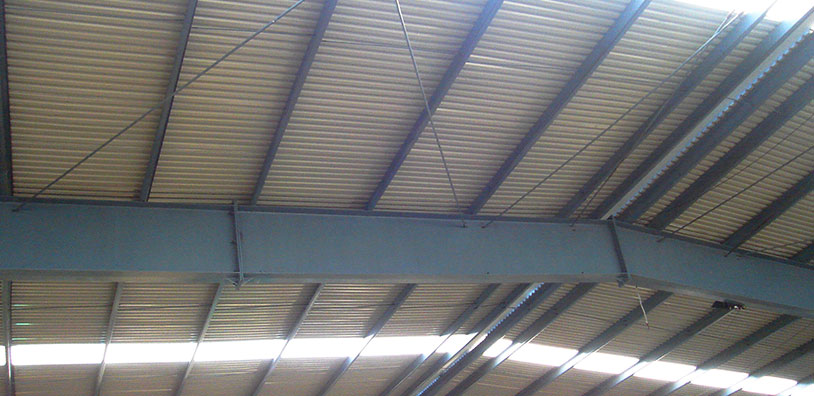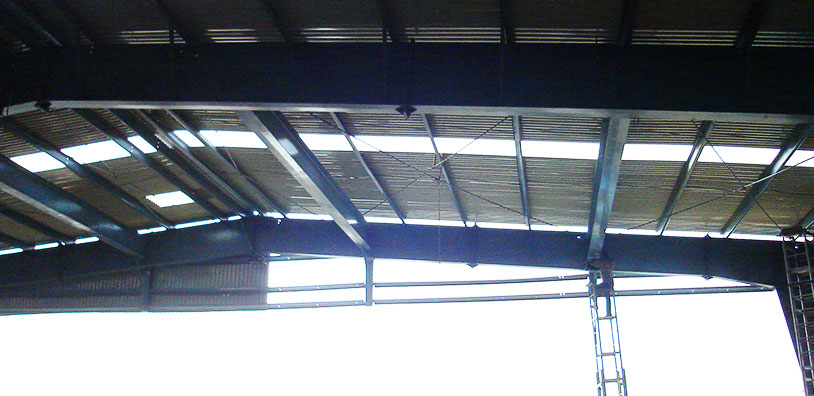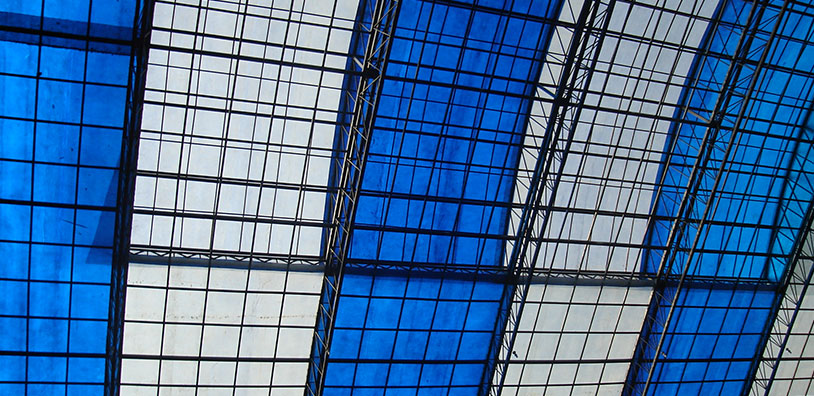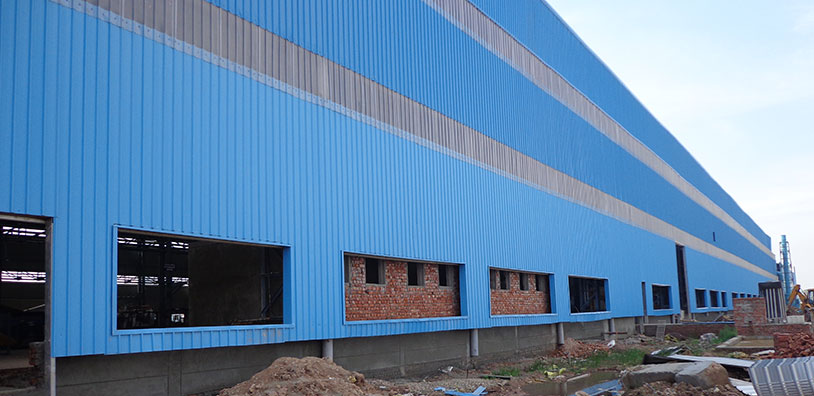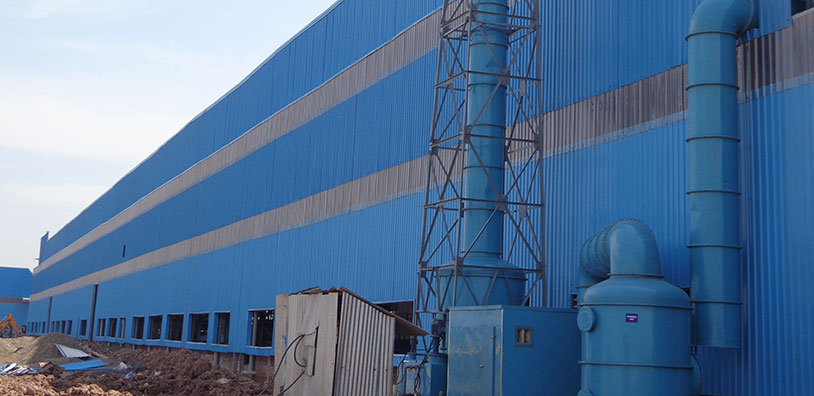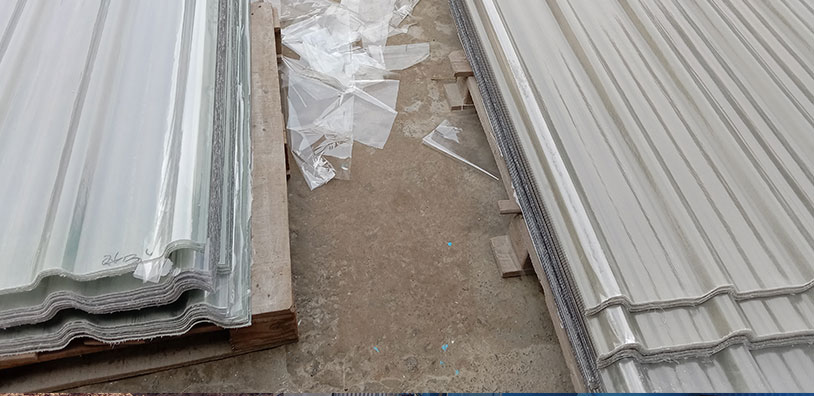 Length:

Any Transportable length from 1.2 Mtr to 11.8 Mtr or more

Width:

Max. 1500mm Plain Width & 1100mm Profiled/Corrugated Width

Thickness:

0.60mm to 4.0mm

Light Transmission:

80 to 85 % Maximum

Color:

Any Translucent Color

Standards:

As per Indian Standard IS : 12866 or Any other International Standard on demand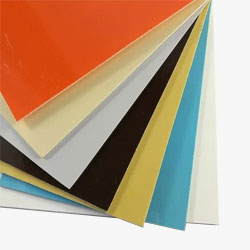 Plain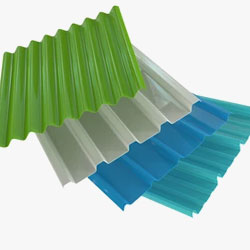 Crinkle & Textured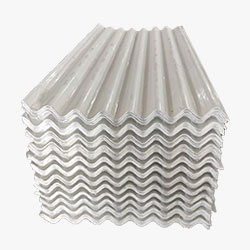 Corrugated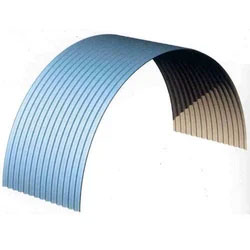 Curved Profile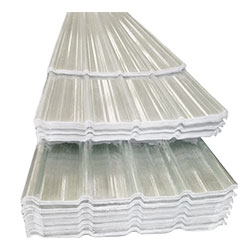 Transparent
"Rooffit" Machine made FRP Sheets is produced on the most advanced State- Of–The-Art Continuous Automatic Production Line specially for manufacturing high transparency sheets in various profile. FRP Sheets are single moulded continuous sheets comes with both side smooth glossy finish or embossed with inbuilt colour of your choice, which are duly 'UV' Stabilized for protection against 'UV' rays and colour fading. FRP Translucent Sheets are widely used for essential day light in Industrial Roofing or as Cladding. The sheets provide the natural lighting as required to minimise the use of electricity for artifical lightining and maximise the use of natural daylight, security & privacy to the enclosures and the Building.
"Rooffit" is one of the BIS(Bureau of Indian Standard) Licence holder for manufacturing of ISI Marked FRP Daylight Panel with licence No. CM/L 9512356116.
"Rooffit" made FRP Sheets also comes with Anti-Ageing film embedded on the top during online production process and becomes part of the Sheet which can not be removed even with force. This Anti-Ageing film on top gives extra protection to FRP Sheet from extremes of weather, UV radiation and protects from any kind of abrasion. The life of FRP Sheet gets enhanced by 5 – 7 years with the application of Anti-Ageing film.
Industrial Roofing
North Light Glazing
Skylights – Industrial / Domestic
Parking Areas
Walk Ways
Chemical Plants – Roofing / partition /side cladding /paneling
Garages / Verandah /Porches
Stadium / Swimming Pool/ Railway Station
Window Glazing
Side wall cladding
Green House
| S.No. | Description | FRP Sheet | Acrylic Sheet | Plycarbonate Sheet |
| --- | --- | --- | --- | --- |
| 1. | Shatter Resistance | Yes | No | No |
| 2. | Impact Resistance | Very High | Low | Medium |
| 3. | Light Diffusion | Excellent | Glaring | Glaring |
| 4. | Corrosion Resistance | Excellent | Poor | Good |
| 5. | Thermal Insulation | Excellent | Poor | Poor |
| 6. | Maintenance | Free | Frequent Replacement | Periodical Replacement |
| 7. | Weight | Very Light | Light | Light |
| 8. | U/V Anti Aging Film | Yes | No | U/V Optional Anti Aging Film-no |
| 9. | Weather Resistant | Excellent | Very Poor | Medium |
| 10. | Color & Design | Many/Versatile | Very Limited | Very Limited |
| 11. | Life | Min. 10 Years | Not Recommended | 3-4 Years |
| 12. | Cofficient of Expansion & Contraction -vis-à-vis PEB/M.S Structure | Compatible | Very Poor | Not compatible notable warping & deformation after 1-2 years |
| 13. | Tensile Strength | ≥ 1050 kg/cm2 | | < 676 kg/cm2 |
| 14. | Co-efiicient of Thermal Expansion | 0.9-1.8/°C x 10-5 | | 6.7/°C x 10-5 |
| 15. | Fire Performance (Opaque sheets) | Fire Retardant/Optional | Highly Inflammable | Melts like Plastic |
| S.No. | Parameters | Requirements | Methods |
| --- | --- | --- | --- |
| 1. | Glass Content | 30% | IS: 12866 – 1989 |
| 2. | Water Absorption | 0.22% | IS: 12866 – 1989 |
| 3. | Density | 1.50 Kg/m2 | IS: 12866 – 1989 |
| 4. | Barcol Hardness | Shall not increase more than 30% or its initial value | IS: 12866 – 1989 |
| 5. | Bolt Shear Test | - | IS: 12866 – 1989 |
| 6. | Mean load at which first tear appears | (> =375 N) | IS: 12866 – 1989 |
| 7. | Value of load at which first tear appears | (>= 250 N) | IS: 12866 – 1989 |
| 8. | Load Deflection Test | - | IS: 12866 – 1989 |
| 9. | Total Load (at 13mm deflection) | 1205 N (Observation – No rupture & no minor cracks | IS: 12866 – 1989 |
| 10. | Light Transmission – Clear | 83% – Classification – l | IS: 12866 – 1989 |


Shatter
Resistance
Light
Weight
Maintenance
Free


Size
Flexibility


Environmental
Friendly
Excellent Light
Diffusion


Excellent Weather
Resistance


Hail Storm
Resistant


Durable & Long
Life


Dimensional
Stability