FRP Chemical Resistant Gelcoated Sheets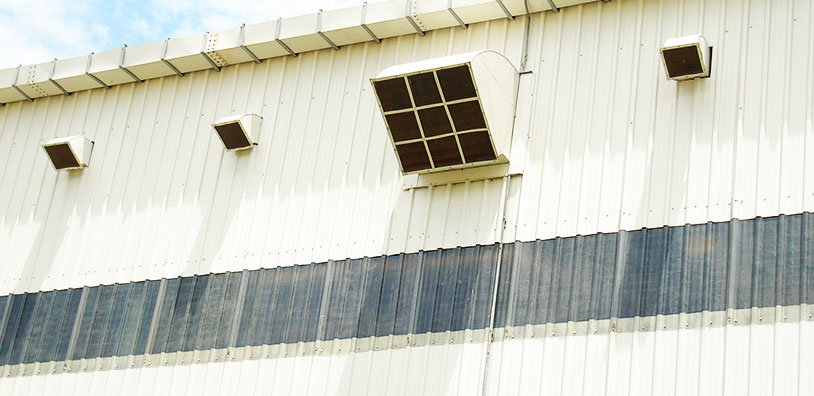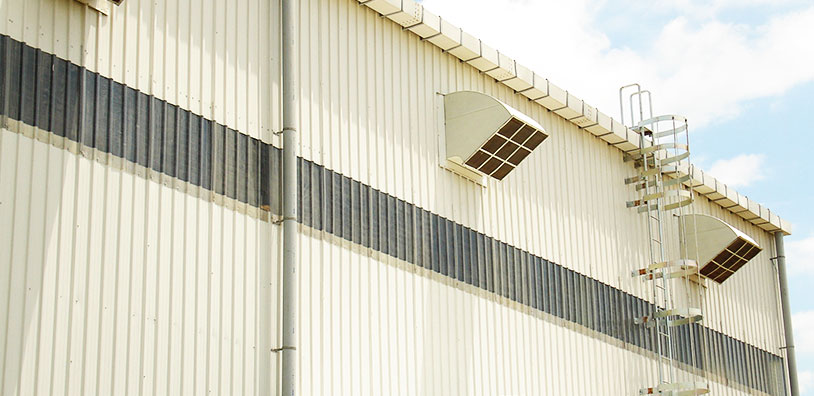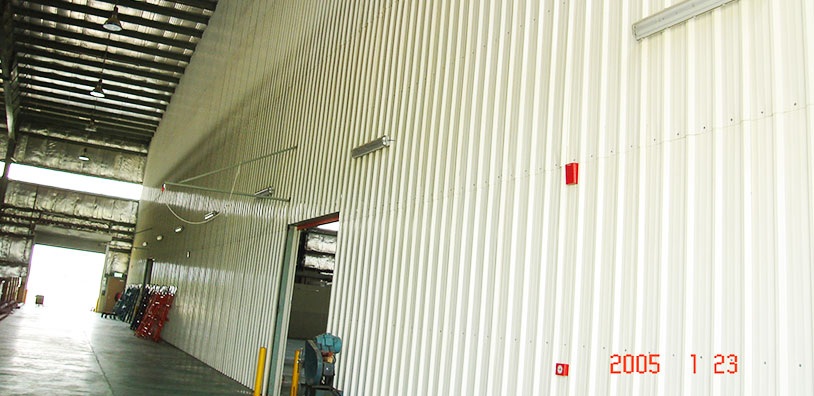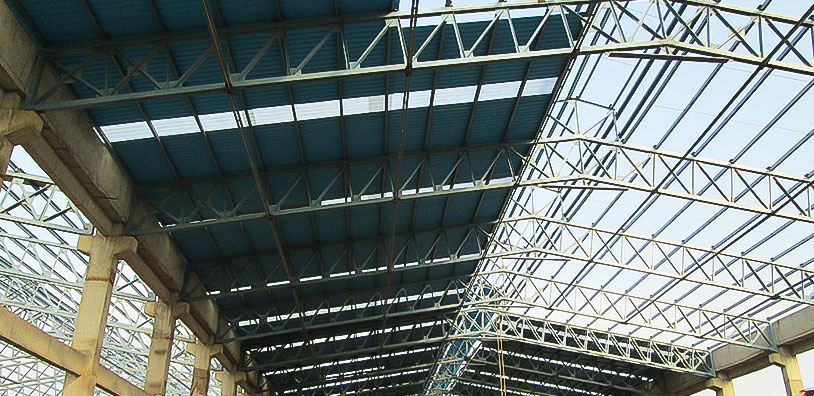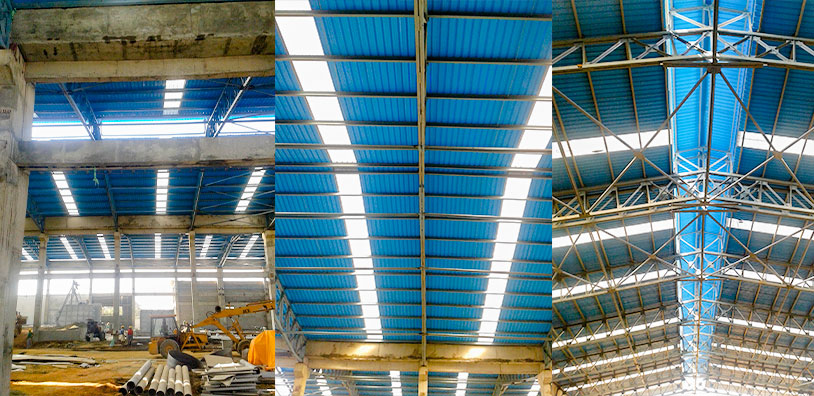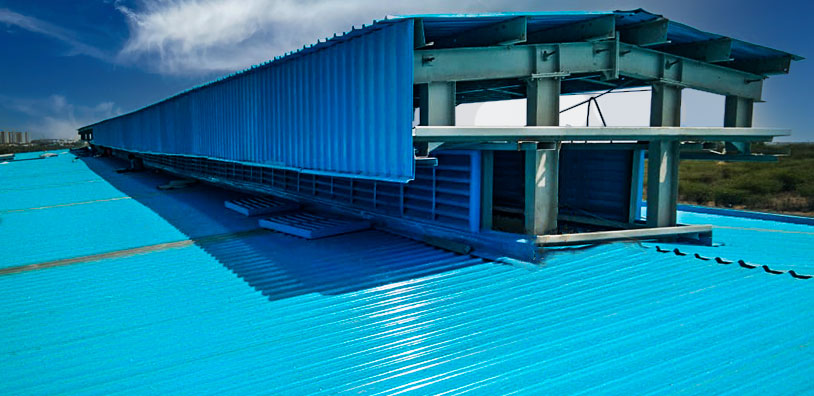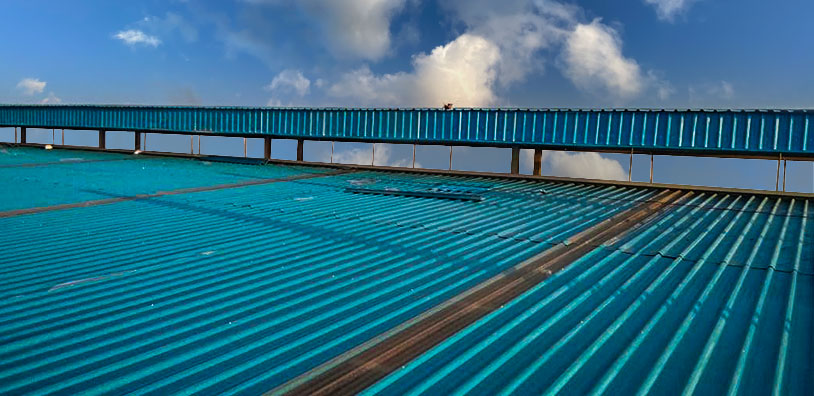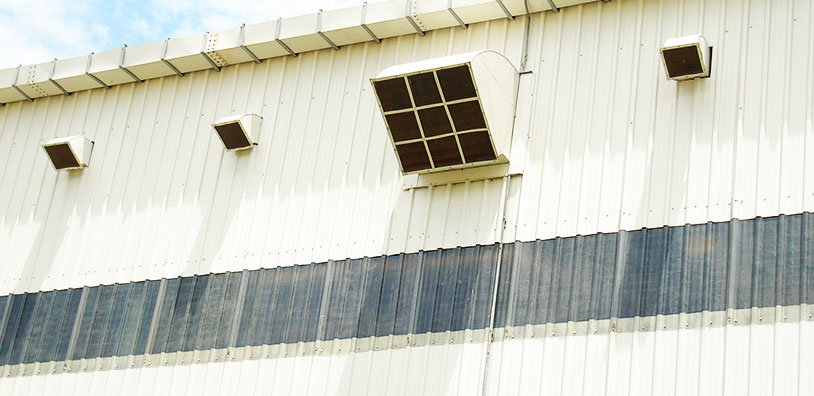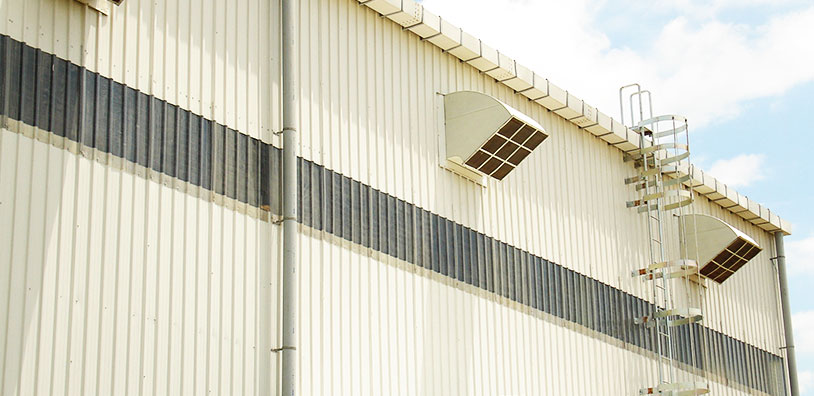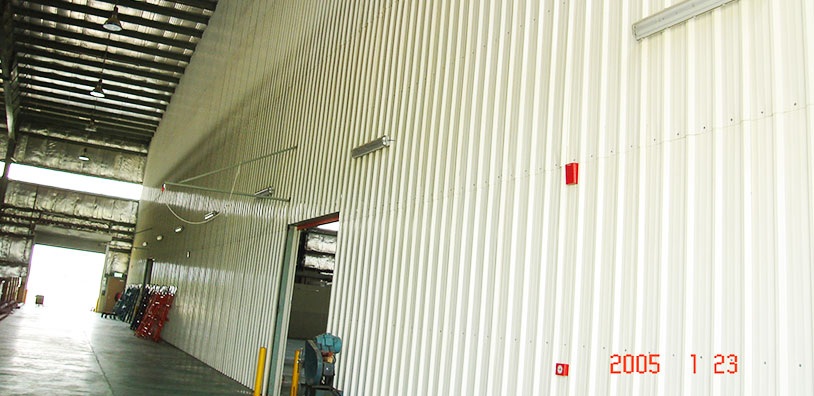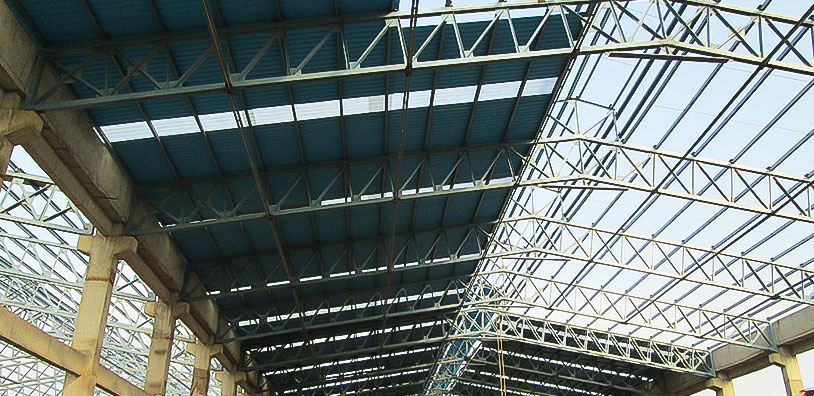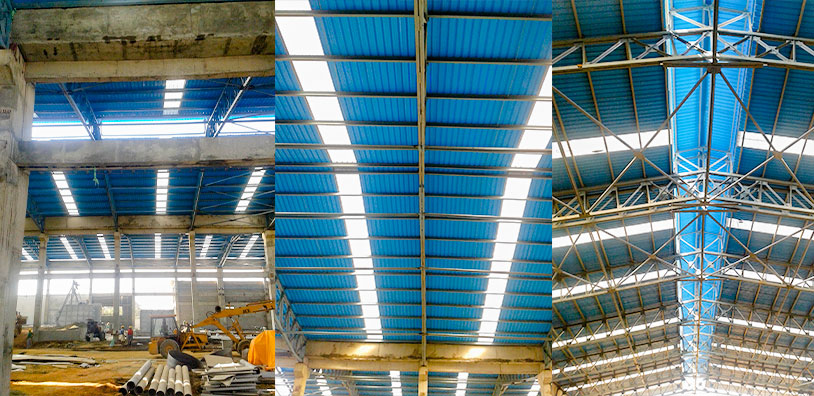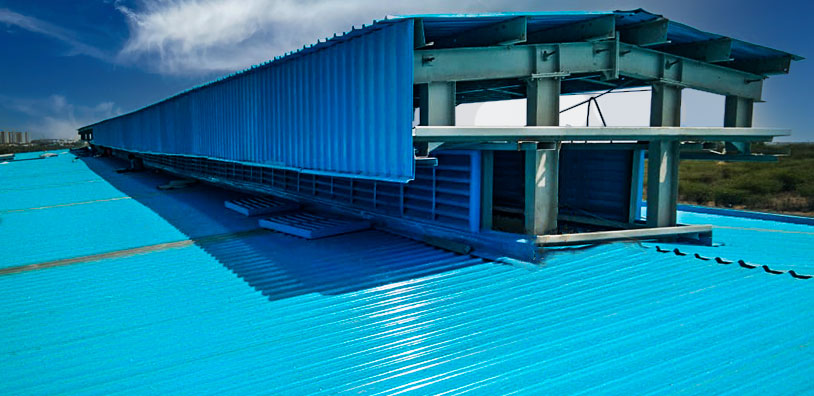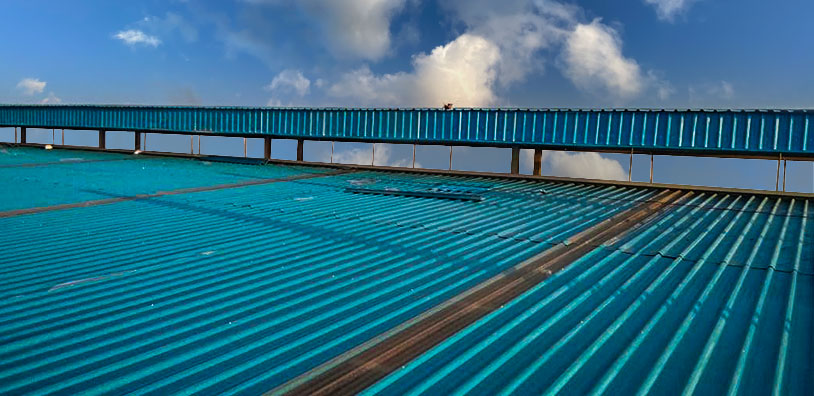 Length:

Any Transportable length from 1.2 Mtr to 11.8 Mtr or more

Width:

Max. 1500mm Plain Width & 1100mm Profiled/Corrugated Width

Thickness:

1.5mm to 4.0mm

Strength:

High Mechanical Properties

Color:

Any Opaque Color

Standards:

As per Indian Standard IS : 12866 or Any other International Standard on demand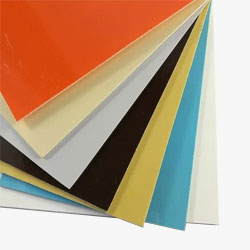 Plain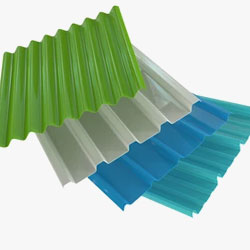 Crinkle & Textured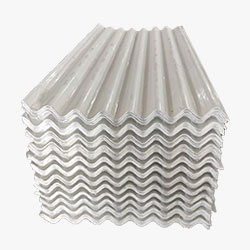 Corrugated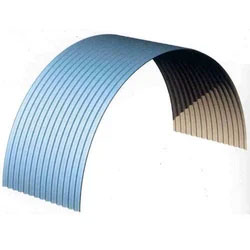 Curved Profile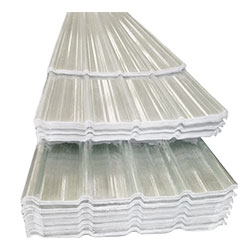 Transparent
Gelcoat is a top or bottom coat for regular FRP / GRP opaque panels with UV (ultra violet) resistance, and is used to provide hiqh quality finish on the visible surface of fibre reinforced composite. These gel coats are thermosetting polymers based on unsaturated polyester resin chemistry with high abrassive fillers to protect errossion of surface on FRP /GRP panels.
"Rooffit" offers FRP/GRP Gelcoated Composite Panels made from Isopthalic, Vinyl Ester, Bisphenol and other various types of unsaturated Polyester Resin and are excellent in resistant to extremely corrosive environments. Gelcoated FRP /GRP panels can also prevent the growth of fungi and bacterial molds. It is highly resistant to humidity and can be washed frequently with water or detergents. Because of these outstanding properties it is widely used in chemical industrial sheds, hospitals, education, industrial food sectors and clean rooms etc.
Industrial Roofing and Cladding are exposed to extremes of weathering conditions, water, chemical fumes or chemical environment and constant exposure to humid conditions. Under these conditions Roofing & Cladding are prone to corrosion and selection of Roofing material should be done accordingly.
Gelcoat system in combination with Fibre Glass Reinforcement have almost unlimited possibility of shapes, profile, size, color and produced from advanced continuous automatic production line and is excellent substitute for conventional MS / GI / PPGL Roofing Sheets. FRP Chemical Resistant/Gelcoated Flashings can also be made in different shapes and sizes.
Covering & Casing of Cooling Towers
Warehouses
Industrial Sheds with mild Corrosive Fumes
Refrigerated Vans, Truck bodies & Bus Bodies
Marine Projects or Industrial Sheds near Coastal Areas
Ceilings or Canopies
Service Stations
Water Treatment Plants
S.No.
Particulars
Chemical Resistance FRP Sheet
Color Coated Galvanized/ Galvalume Sheet
1.
CORROSION/WEATHER RESISTANCE
Whereas FRP Sheets are used for Factories or Industries which has corrosive/acidic environment, have special corrosion/weather resistance gelcoat coating (400-500 microns), made in Isopthalic, Vinyl Ester, Bisphenol and other various types of unsaturated Polyester Resin are excellent in resistant to extremely corrosive environment.
It can handle direct exposure to acids, salt water, oil and many other common corrosives.
Color Coated Galvanized / Galvalume Sheets have weaker corrosion resistance, when used for Roofing/Cladding in Industrial where the environment is Acidic / Alkaline, Salt Water, because the base metal is mild steel with 120-150 micron coating of Zinc/Alu-Zinc.
2.
Lifespan
Fiberglass Sheets does not have corrosion/weathering effect and therefore has a much longer duty life than steel. Approximately 10-15 Years.
Due to corrosion/weathering effects on Color Coated Metal Sheet, their life span is 3-5 years only.
3.
Long Lasting Aesthetics
FRP Sheets have long lasting aesthetics and it stands like new sheets for a period of minimum 10 Year because of in built color and U/V resistance properties.
Color Coated Sheets can stand only for the period of 5 years and after this period due to corrosion/weathering effect, it looks faded.
4.
Creates Thermal Comfort
Since FRP is a reinforced plastic, it has very low expansion and contraction in summer & winters. Also, it is a good insulator with low thermal conductivity.
Since the base material is mild steel and it gets expansion and contractions easily in summer and winters.
5.
Insulation Properties
FRP does not conduct heat. FRP Sheets maintain a constant temperature and are always cool to touch. It is a reinforced plastic product, in which one of the major raw material is glass fiber which is used in making insulation slabs so it has a better insulation properties than metal sheets.
Being the metal sheets, they got heat up very quickly in summers and transmit heat into the sheds which creates discomfort to the working environment.
6.
Strength & Stiffness
Fiberglass Sheets are reinforced plastic product which has equal or better in strength/stiffness than steel. Also because of its high mechanical properties, it does not loose strength due to weathering effects.
It is common myth that steel has more strength and stiffness than FRP but due to weathering effects all its strength & stiffness become weak in due course of time.
7.
Modulus of Elasticity
Will not permanently deform under working load. Module of elasticity : 2.8 x 106 psi
Modulus of elasticity : 29 x 106 psi
8.
Maintenance Free
FRP Sheets does not have weathering/corrosion effect so they are maintenance free.
Since Metal Sheets easily got corrosion & weathering effects, they need to be maintained regularly and have a maintenance cost
9.
Electrical Conductivity
Whereas FRP Sheets are non-conductive and has high dielectric capability.
Metal likes steel and aluminium conduct electricity and must be grounded.C
10.
Cost
FRP Sheet initial material cost is expensive than steel but due to less maintenance and longer product life allow for a lower lifecycle cost. Corrosion is an area where FRP cost can also be justified, as it's the greatest advantage over steel.
Lower initial material cost but more expensive to maintain and much higher cost to life ratio.
11.
Weight
FRP Sheets weight is 75% less than steel. So it does not require that heavy steel structure and overall project cost can be reduced. This also makes the material much easier to lift for installation or repairs, leading to lower maintenance.
Metal Sheets are much heavier than FRP. It required heavy steel structure which ultimately increases the cost.
| S.No. | Parameters | Requirements |
| --- | --- | --- |
| 1. | Tensile Strength | 80 Mpa |
| 2. | Impact Strength | 8 Joules |
| 3. | Shear Strength | 90 Mpa |
| 4. | Modulus of Elasticity | 5500 Mpa |
| 5. | Compressive Strength | 135 Mpa |
| 6. | Flexural Strength | 150 Mpa |
| 7. | Specific Gravity | 1.45 |
| 8. | Thermal Expansion | 3.0 X 10-5cm/0C |
| 9. | Thermal Conductivity | 158 watt/m 0C |
| 10. | Water Absorption | 2% in 24 hrs. / 26 0C |
| 11. | Range | -20 0C to + 130 0C |


Shatter
Resistance
Light
Weight
Maintenance
Free


Size
Flexibility


Environmental
Friendly
It can withstand temperatures
from -40°C to 120°C


Excellent Weather
Resistance


Hail Storm
Resistant


Durable & Long
Life


Dimensional
Stability


Fire
Retardant


Mild Chemical Resistant
Retardant