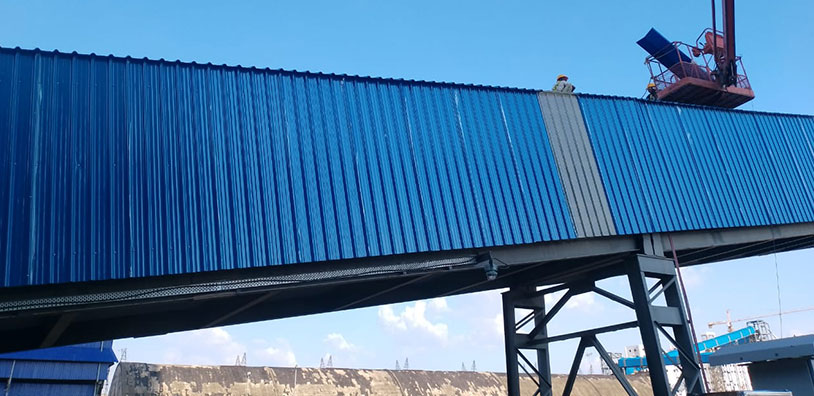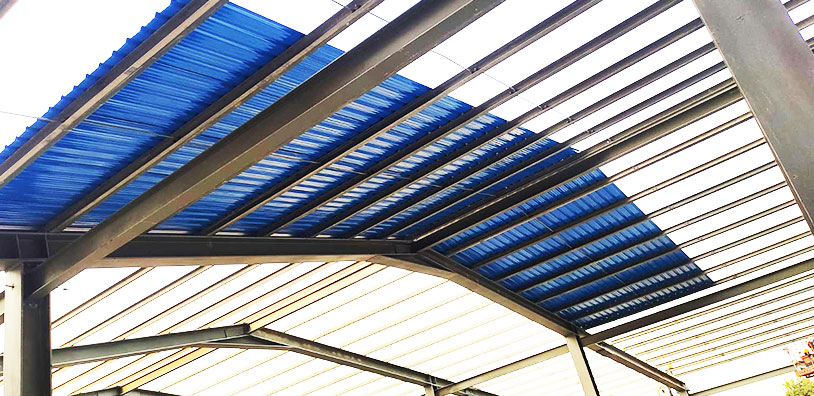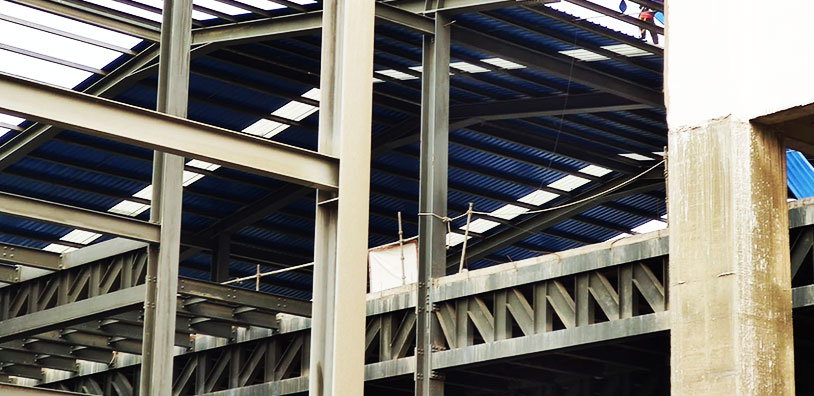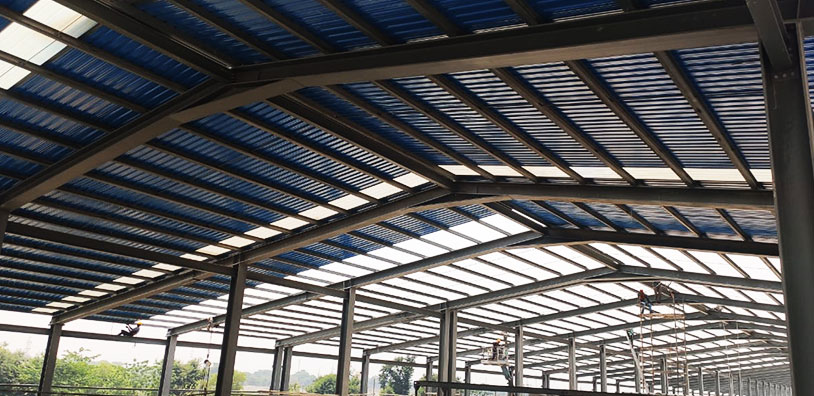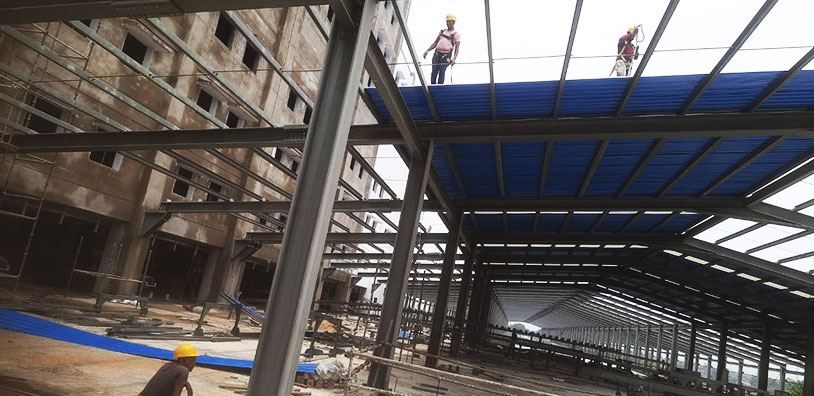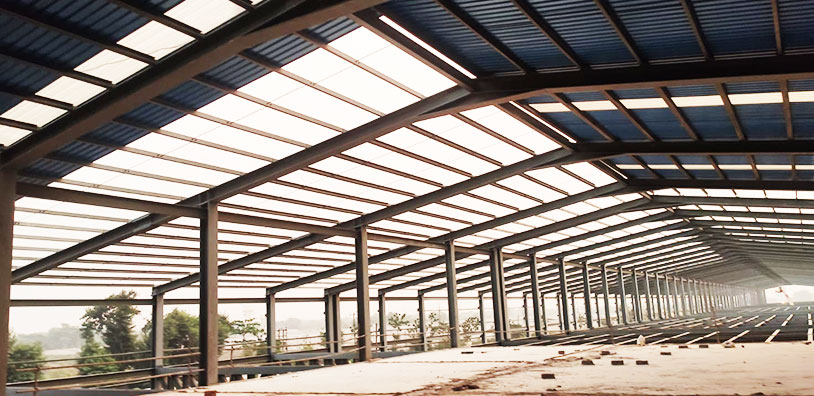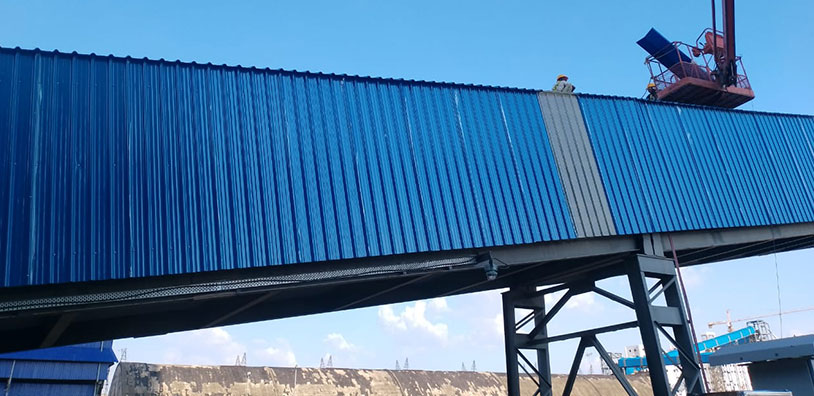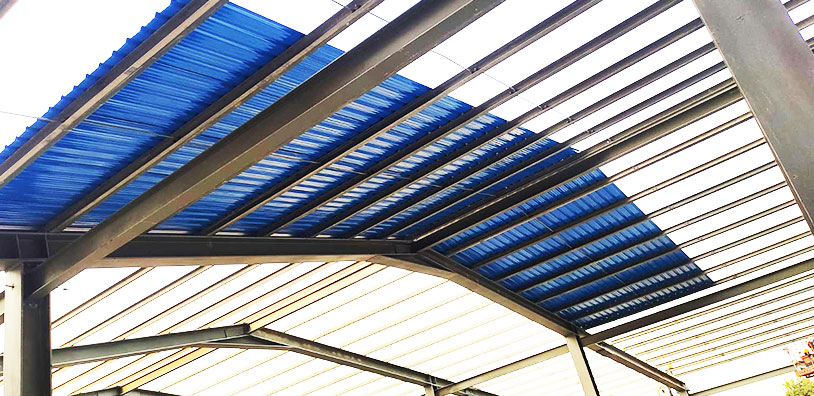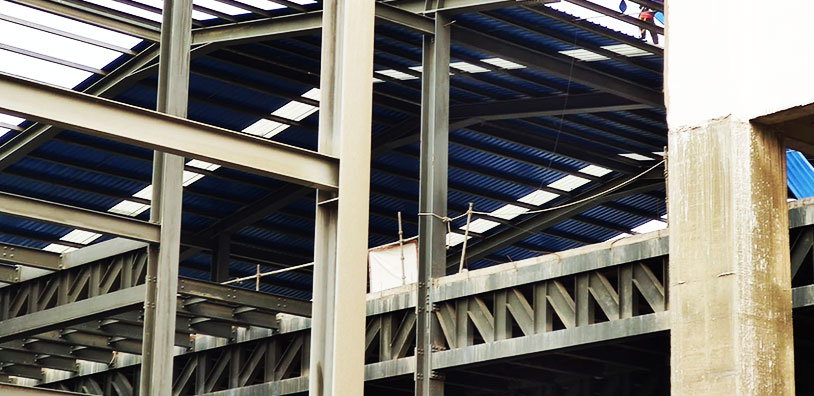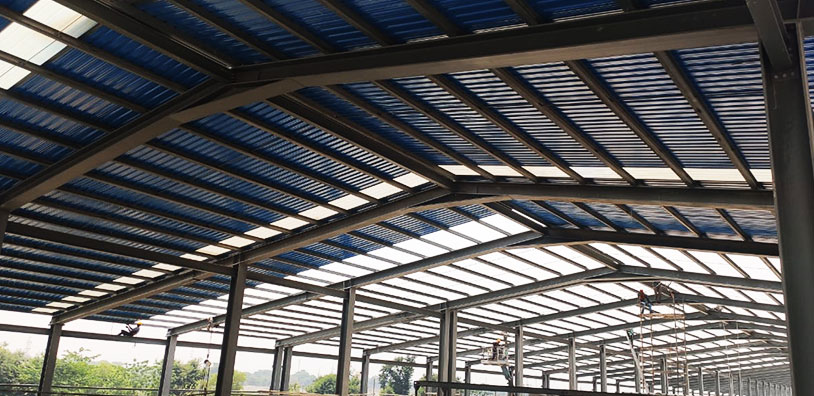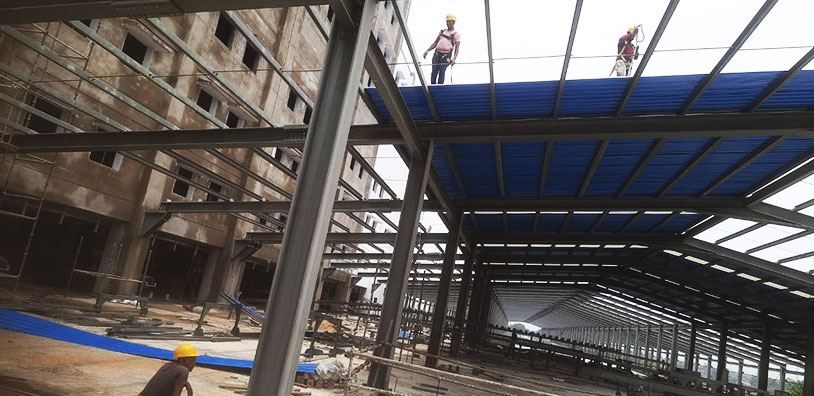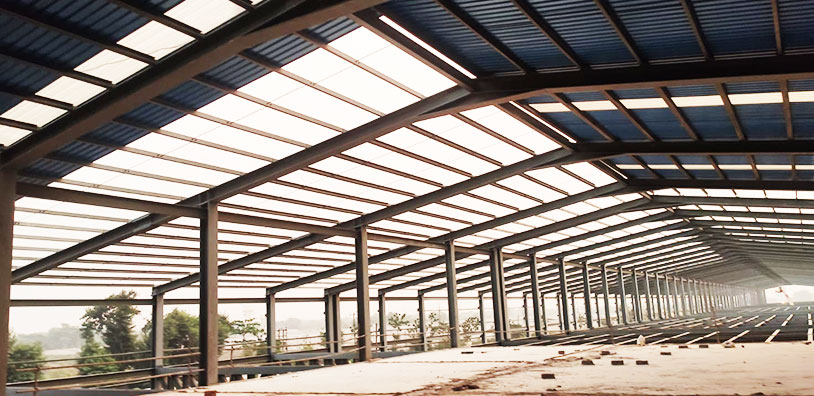 Length:

Any Transportable length from 1.2 Mtr to 11.8 Mtr or more

Width:

Max. 1500mm Plain Width & 1100mm Profiled/Corrugated Width

Thickness:

1.5mm to 4.0mm

Light Transmission:

80 to 85 % Maximum

Color:

Any Opaque Color

Standards:

As per Indian Standard IS : 12866 or Any other International Standard on demand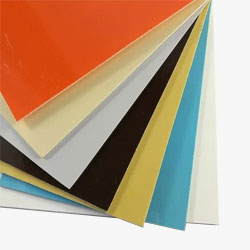 Plain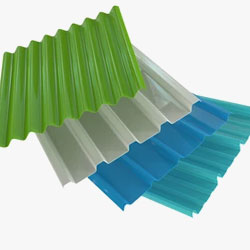 Crinkle & Textured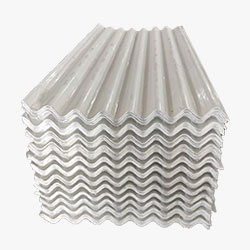 Corrugated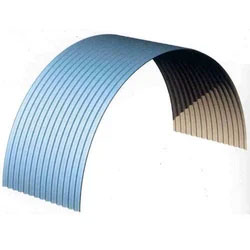 Curved Profile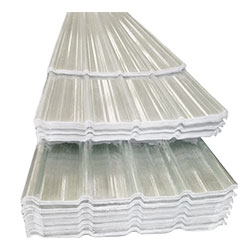 Transparent
"Rooffit" offers Opaque FRP Panels for Casing & Covering of Cooling Towers,\Water Treatment Plants, Roofing/Cladding in Industrial Sheds and are resistant to mild corrosive environments, like in coastal areas, acidic fumes, salt or acidic water, it allows exposure of the product in outdoor corrosive areas without alterations in their chemical composition and physical behavior.
These panels are lightweight, easy to install and long lasting and have a zero light transmission, it provides color durability, resistant to extremes of weather conditions, mild corrosive environment as well as creating an optimum aesthetic effect.
Normally, Color Coated Profile Metal Sheets are used for Roofing/Cladding in factories or industries under normal weathering and environmental conditions. In general, Mild Steel are highly corrosive material even under normal environmental conditions but the same is color coated with few microns of weather resistant paints which has limited self life.
But in presence of harsh weathering, chemical fumes or coastal environments, the M.S. Color Coated Profile Sheets are under constant threat of corrosion and not recommended for Roofing taking into consideration of minimum 10 years self life.
Covering & Casing of Cooling Towers
Warehouses
Industrial Sheds with mild Corrosive Fumes
Refrigerated Vans, Truck bodies & Bus Bodies
Marine Projects or Industrial Sheds near Coastal Areas
Ceilings or Canopies
Service Stations
Water Treatment Plants
| S.No. | Parameters | Requirements |
| --- | --- | --- |
| 1. | Tensile Strength | 80 Mpa |
| 2. | Impact Strength | 8 Joules |
| 3. | Shear Strength | 90 Mpa |
| 4. | Modulus of Elasticity | 5500 Mpa |
| 5. | Compressive Strength | 135 Mpa |
| 6. | Flexural Strength | 150 Mpa |
| 7. | Specific Gravity | 1.45 |
| 8. | Thermal Expansion | 3.0 X 10-5cm/0C |
| 9. | Thermal Conductivity | 158 watt/m 0C |
| 10. | Water Absorption | 2% in 24 hrs. / 26 0C |
| 11. | Range | -20 0C to + 130 0C |


Shatter
Resistance
Light
Weight
Maintenance
Free


Size
Flexibility


Environmental
Friendly
It can withstand temperatures
from -40°C to 120°C


Excellent Weather
Resistance


Hail Storm
Resistant


Durable & Long
Life


Dimensional
Stability


Fire
Retardant


Mild Chemical Resistant
Retardant